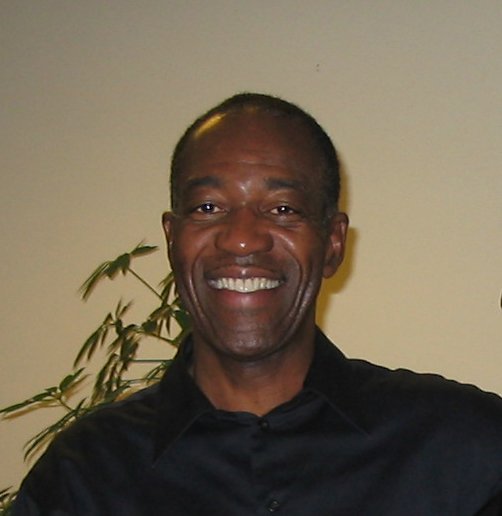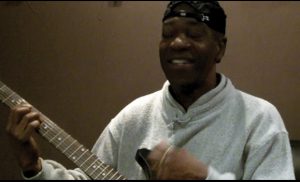 Jack Marchbanks was born near Muscle Shoals, Alabama and raised in Dayton during the boom of the southwestern Ohio funk explosion of the 1970s, he was known as the "smart one" or "the egghead" by his high school classmates who formed Lakeside and by his University of Dayton Kappa frat brother, Clarence "Chet" Willis, guitarist for the Ohio Players.
After gaining access to the Los Angeles music scene through his friends in Lakeside and Whispers' tunesmith Dana Myers, Marchbanks briefly worked as a songwriter for Solar Records in the early 1980s. By the early 1990s, he found his calling as a historian and "keeper of the flame" for African American popular culture and music.
Jack Marchbanks
He founded the African American Musical Heritage Group, an Ohio-based non-profit organization dedicated to educating the world and celebrating the under recognized influence of black creativity on popular culture. Marchbanks has produced several blues and jazz concerts. He has staged successful shows featuring Rock and Roll Hall of Fame legends, B.B. King and Buddy Guy, as well as other concerts headlining the late Albert King and Koko Taylor. He has written, produced and acted in "Jazzy Broadway," an original musical revue chronicling African American's contributions to the evolution of the Broadway musical.
He has ten years of experience and accomplishments in writing and producing works for National Public Radio, particularly its Ohio affiliate stations. Among his notable works are award winning scripts for "Kids Sundae," a weekly live theatre children's radio hour that aired on WCBE 90.5-FM (Columbus) from 1994-1996.
He has also penned and had broadcast nationally his original commentaries on Morning Edition with Bob Edwards (2000) and on the Tavis Smiley Show (2002). Marchbanks has been such a consistent champion of Ohio's African American musical greats that he was given a special honor by the O'Jays management team.
They invited him to New York City and granted him an exclusive interview with the Canton, Ohio – born group prior to their 2005 induction into the Rock and Roll Hall of Fame.
Link:
http://www.ohiofunk.org