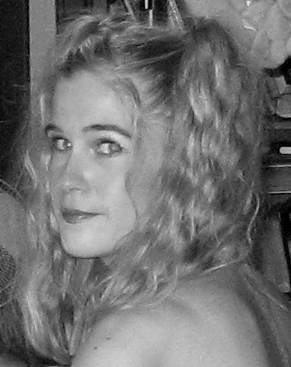 Lish has been singing professionally in Detroit for over ten years. In addition to her vocal ability, her live performance is dynamic and energetic, as she has been performing in both musical and dramatic productions since childhood. Her experience includes musical theatre, classical choral training and dance.
Lish
Lish has had the pleasure of performing many different genres of music – from 50's to alternative rock to R&B to movie soundtracks. Her versatility and technique have allowed her to perform a variety of styles and venues including: The National Anthem as a three part harmony, a cappela arrangement at semi-pro baseball games and syndicated horse races to Las Vegas; back-up singing for recording artists such as Johnny Preston; an acoustic act; rockin' original act at bars, clubs and festivals; 50's and 80's throwback including costumes and high-energy, choreographed shows; live in-studio radio spots; studio recording and musical theatre.
All of these pieces come together when she is on stage to produce a truly entertaining and aesthetically pleasing experience for all those who are watching and listening.
PROJECTS AND EXPERIENCE
2007 – Present    Lead Singer    The Square Pegz
Genre: 80's Tribute Band
Based in Detroit , MI
Performs Nationally
2000 – Present    Lead & Back-up Vocals
Moose and Da Sharks featuring Da Sharkettes
Genre: 50's, 60's, Motown
Based in Detroit, MI
Performs Nationally
1998 – Present    Lead Singer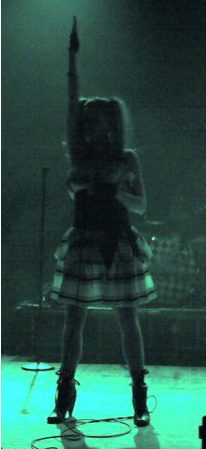 Penumbrae
Genre: Original Rock/Pop
Based in Detroit, MI
Performs Regionally
Discography: "Colors/Winter" EP, Penumbrae 2008″ One Way Drive", Third Monk Records, 2005
Radio: "All This Time," "High Five", "Utica Green" and other tracks from the release have received airplay in Detroit on WQKL, WHFR, WBLD and WSDP; in Columbia City, Indiana on WJHS in medium rotation; in Goshen Indiana on WGCS on medium rotation; in Lansing, MI on WLNZ; in Kalamazoo, MI on WIDR; in Burlington, WI on WBSD; in Athens, OH on WOUB; at Bowling Green University on WBGU; in Bethlehem, PA on WLVR; and on XM Satellite Radio's "Unsigned." Penumbrae is regularly featured on WHFR 89.3 FM, which spins tracks from "One Way Drive" as well as in-studio performances and previously recorded demos (visit www.whfr.fm for playlists). They have also been featured a number of times on the Mitch Albom Show, WJR760. "One Way Drive" is being serviced to college and public radio regionally and is distributed nationally. Streaming tracks are available on soundclick.com and at www.penumbrae.net.
Video: "My Happy Face", Penumbrae, 2009
OTHER:
Back-up singer for Johnny Preston ("Chantilly Lace", "Running Bear") at live shows in Detroit
Guest Lead Vocalist – "Lies", Carbonated Milk (2009)
Lead Vocalist – Movie soundtrack for TRAP (2007)
Back-up singer for Stefano Garissi (live performance, and on All or Nothing CD, 2006)
Trade Event singer at Caesar's in Las Vegas (2006)
Lead & Back-up vocalist – The Misty Blues (2004-2006)
Lead Singer – Ruby Moon (covers and originals) 1999-2000
Various Musical Theatre Productions