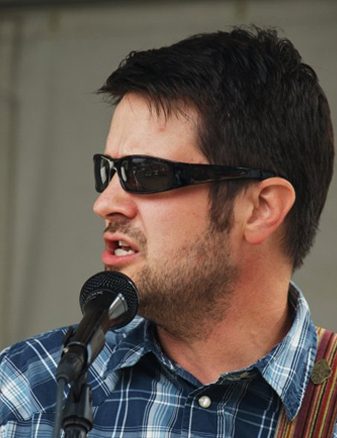 John Holkeboer
John Holkeboer is a bass player and composer living in Ferndale, Michigan. He is a graduate of the music composition program at the University of Michigan where he performed with the University Symphony Orchestra and the Jazz Composers Orchestra.
In Ann Arbor he played with many diverse groups including Billy, Etch-a-Sketch and The Bucket. He worked as a professional musician and recording engineer in Boston, MA for several years before returning to the Detroit area to work in audio post-production.
His sound design has been used in national radio and television ads for Six Flags, OnStar and Chrysler. He currently plays bass in Shoot Out the Lights, The Oblivion Project and The Sequins, where he sings and plays original psychedelic country-rock.