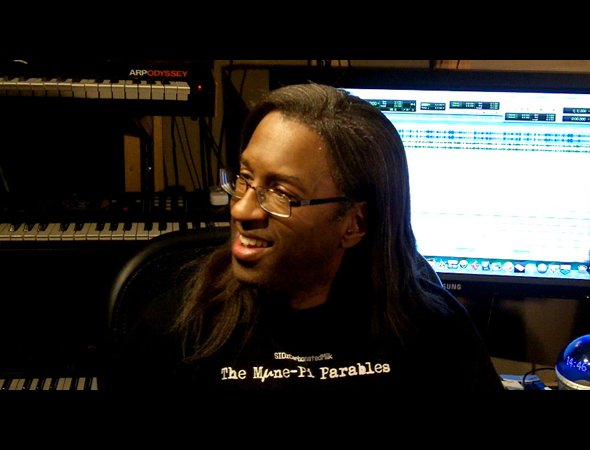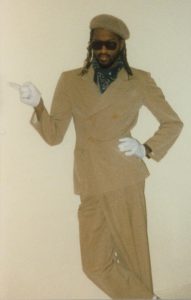 SIDney Howard was raised one hundred or so miles out of Memphis, Tennessee in the Mississippi Delta, his native musical influences would be Blues and Memphis Soul. But SIDney Howard's awakening into music as a musician was more widely varied and cosmopolitan.
He grew up in Mississippi on the campus Mississippi Valley State University–a predominantly Black college that his parents helped pioneer. In his former life, SIDz father (Dr. CW Howard) a former associate VP of MVSU was a big band Jazz reed man. SIDz mother (Dr. Zelma Howard) was the World Literature professor. As such the appreciation of both music and literature were developed from the beginning.
In college, SID played keys for the Chi-lites and opened for Rufus featuring Chaka Chan. 1980, SIDney Howard graduated from MVSU's Jazz and Commercial Music program and moved to Detroit to join Thang, Inc. Records, George Clinton's short-lived CBS imprint label. The old Motown base put him in contact as a composer/producer/keyboardist with not only the P-Funkmaster himself, but with Stevie Wonder's golden ages coloaborator Sylvia Moy (My Cherie Amour, Sign Sealed, Delivered, etc.), Barrett Strong, Stax's and United Sound Systems' Don Davis, The Dells, Johnny Bristol (whom SID had the priviledge of co-producing before his sudden passing in 2004).
It was at Sylvia Moy's studio where SIDney (signed as a writer/producer for Moy's Musiki Publishing, BMI) met Jubal leader Rufus Harris. Rufus invited SIDney to record on their upcoming "Onward" album. When after his then current group L.I.G.H.T.S. disbanded, he joined Jubal as keyboardist for an 8-year stint and a second album "Sometimes It Matters". Then 10 years later he rejoined with Rufus in The Rufus Harris Band for another 8 years and 2 1/2 albums.
Over his 30 years in the music industry, SIDney has composed, written, and produced over 1,000 musical works. Closest to his heart are the projects involving vocal phenom Rodney Hoskins and SIDney's studio concept ensemble SIDzCarbonatedMilk. "The Mμne-Pi Parables" is the current SCM release of three including "Please Don't Harm Monica" (1993) and "The Men In Martian Ice" (2000).
SIDney Howard started his writing career with his graphic novel The Amazing Adventures of Power Puppy illustrated by the author himself… graphic art having been his earliest gift manifested. That was followed by two volumes of short stories [Cranial Crumbs & Residue and Brainflush Protocol], and a current novel just ready for release. CCR and BP are currently being produced by the author for a Language Universal Recording Society (L.U.R.S.) audio book series that features the exceptionally talented Tiren Jhames, Reuben Yabuku, Theresa Maybee (Bollinger). The former (Cranial Crumbs…) was the inspiration for SIDzCarbonateMilk's first album: "Please Don't Harmonica".