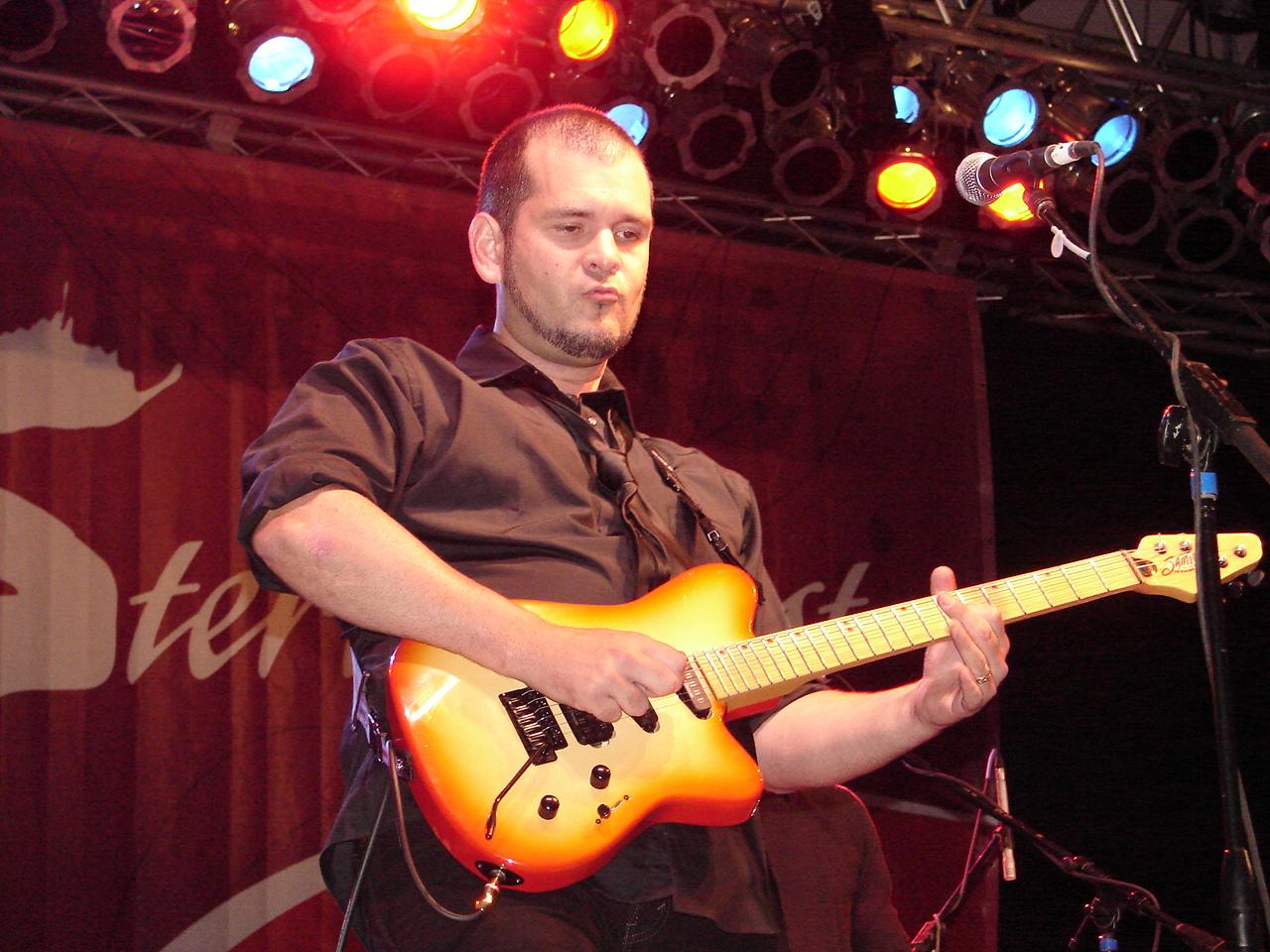 Tim "X-Mann" Mann
Tim "X-Mann" Mann started playing guitar at the age of twelve after hearing Eddie Van Halen on Michael Jackson's "Beat-it" single. I had always loved contemporary pop music of the 80's. This meeting of rock and pop was intoxicating and made me take a look at rock music as well. I was hooked on the guitar and started a high school band that I would play in for five years.
I then went off to college and studied music theory, piano and ear training for two years. After that I was asked to joined a Christian band and cut a CD with that group. This led to a few promotional concerts and some great contacts. Through this contact and an audition I was awarded a six year spot playing guitar at Kensington Community Church.
I was content playing guitar for Kensington when an opportunity presented itself in the form of an all 90's tribute band. This band titled "The X-Generation" is put together through Tangerine Moon Productions. TMP and it's owner Carey Denha have been instrumental in pushing me through to my next Carrer level. This has led to studio work with Sid Howard as well as fellow TMP artist Nick Kuhl.
I'm currently working on my own CD of instrumental guitar music and learning how to produce, arrange and mix as well. I hope to continue working with gifted artists and just being a side man to there talents for years to come.